This was announced by KALAHI-CIDSS Caraga Deputy Regional Program Manager Ester Villamor during the inauguration and hand-over ceremony of the Php2.5-million Collapsible Tent for Temporary Isolation Facility in Barangay Panagangan, La Paz, Agusan del Sur recently.
She, however, clarified that such project should be used for its sole purpose - as an isolation facility whenever a resident of Barangay Panagangan tests positive for COVID-19.
Thus, Villamor said that such facility should be maintained and taken care of by the barangay as it has many uses in times of disasters.
"Karun nagsaulog ta sa kahumanan ining isolation facility. Ang priority sa KALAHI-CIDSS mao ang pagtubang karun sa mga panginahanglanon nato sa COVID-19. Ang World Bank nagpadayun og tabang and naa pud counterpart ang atong gobyerno. mao importante ang pag-mintinar ani nga mga proyekto" (We celebrate the inauguration of this isolation facility. The priority of KALAHI-CIDSS is to address our needs related to the pandemic. The World Bank and our National Government continue to pour in help; thus, it is important to maintain the projects that were given to us), Villamor said.
The four collapsible tents, which has 12 rooms each, are housed in the barangay's multi-purpose building. The facility has a nurse station, two restrooms, kitchen, water tank, and handwash sink.
The subproject is under Department of Social Welfare and Development's (DSWD) Kapit-Bisig Laban sa Kahirapan Comprehensive and Integrated Delivery of Social Services (KALAHI-CIDSS).
The project, which has a total cost of Php2,529,262.00, was completed on May 11, 2022. It is expected to benefit 847 families in the said village. The local government unit of La Paz and Barangay Panagangan contributed Php521, 959 for the said project.
Each of the 48 rooms has an electric fan, folding bed, foam mattress, table, chair, trash bin, pale, and water dipper.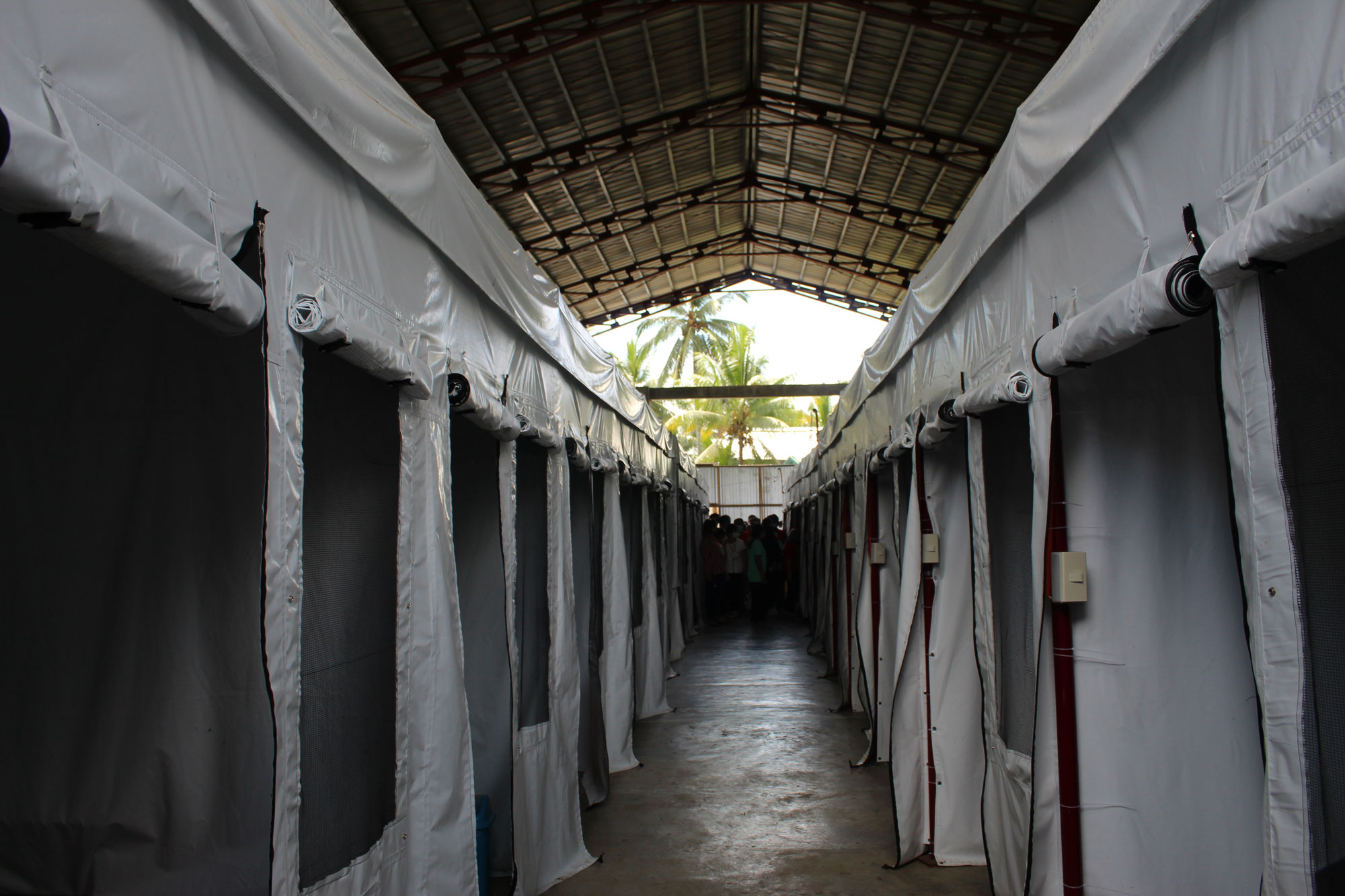 Rebecca B. Gomez, the Barangay Development Council–Technical Working Group (BDC-TWG) chairperson in Barangay Panagangan, La Paz town in Agusan del Sur province, expressed her gratitude not just to the subprojects handed by KALAHI-CIDSS, but also to the Community-Driven Development (CDD) approach used by the program.
Gomez said that another thing that she's thankful for is the process used by KALAHI-CIDSS. Through it, she learned how important empowerment is.
"Mahimo gyud ang tanan kung ang matag usa mag-kooperar. ug nalipay ko'g maayo kay naa gyuy suporta sa matag usa sa barangay. There is really empowerment to the community people." (Everything can be done if everyone cooperates; and I'm glad that individuals in this barangay support each other), Gomez said.
"Everybody is important in the community. Pag ma-tap ang capability, nga maski naa ra sa kilid-kilid nga mga tao, pero kung hatagan og higayon and mo-participate, duna gyuy kahimuan sa community" (If the capabilities of an ordinary citizen are tapped, and if he/she is given an opportunity to participate, so much can be done in the community), Gomez added.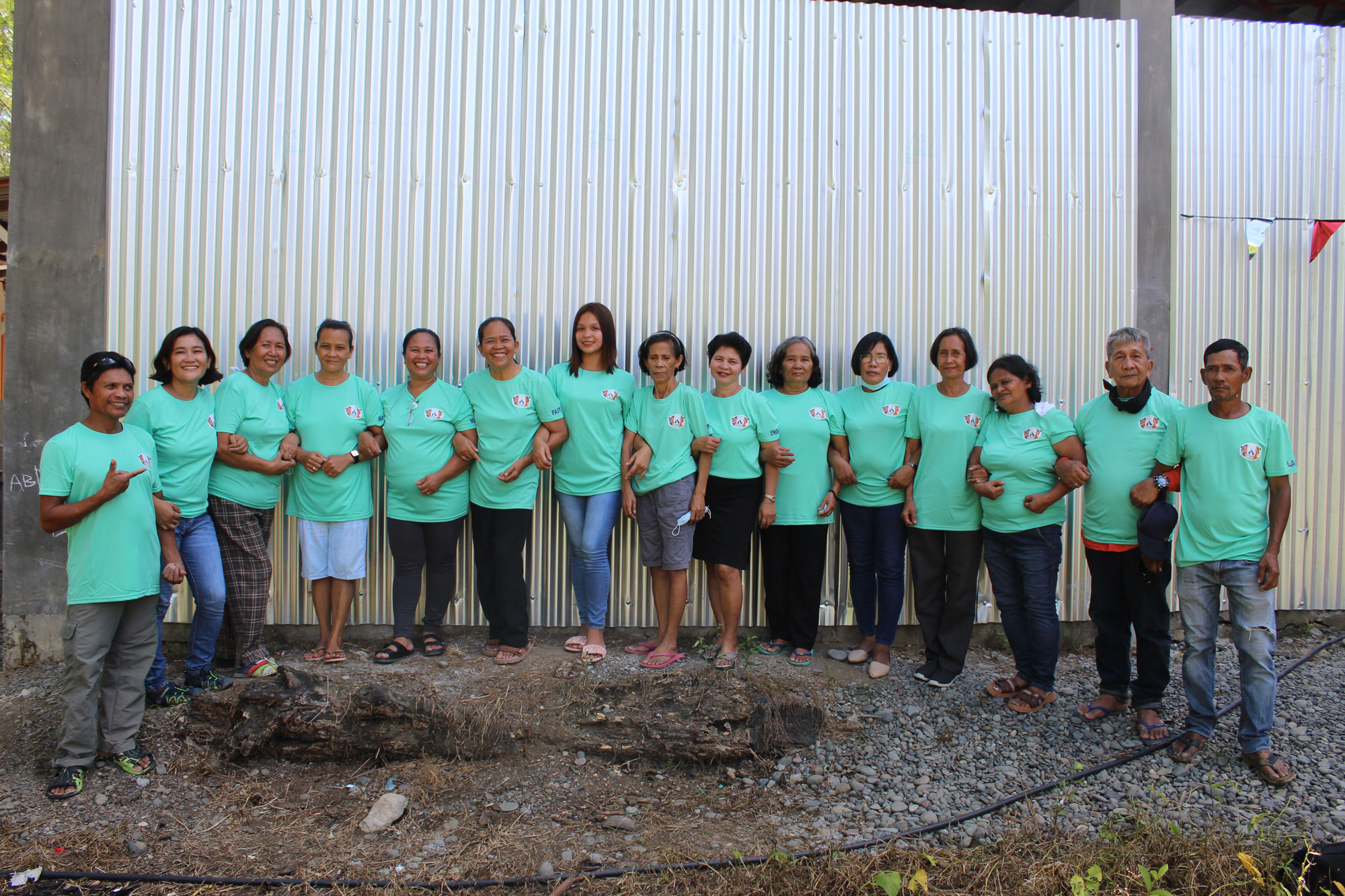 Barangay Panagangan Chairperson Lily G. Empleo said she is very thankful to the subproject; and challenged the community volunteers to continue to support any future projects of KALAHI-CIDSS.
"Manghinaut ko nga ang tanan mga volunteers dili unta magmaluyahon. Kinahanglan magmadasigun sila sa pagtabang ug pag-suporta sa mga project" (I hope that the volunteers will always be motivated in helping and supporting the projects of KALAHI-CIDSS), the village chief said.