Brgy. San Roque in the municipality of Don Carlos, Bukidnon got their first taste of the Community-Driven Development (CDD) approach in 2016. During this period, their proposal to concretize a 300-meter portion of the barangay road in the poorest, most difficult to access portion of their barangay was prioritized for the first-cycle implementation of the Department of Social Welfare and Development's (DSWD) Kapit-bisig Laban sa Kahirapan - Comprehensive and Integrated Delivery of Social Services (KALAHI-CIDSS) program.
But what the community saw as a feat of empowerment, critics saw as nothing but a waste of resources.
"Pinuna pa nga kami ng isang radio station bakit daw ang kalsada na project ng KALAHI doon nilagay. Ako ngayon ang sumalo ng mga batikos." (We were even criticized by a radio station. They asked why we constructed the KALAHI-CIDSS project there. I was the one who shouldered all the criticisms.) Shared Medardo P. Perater, then barangay kagawad and current punong barangay of Brgy. San Roque.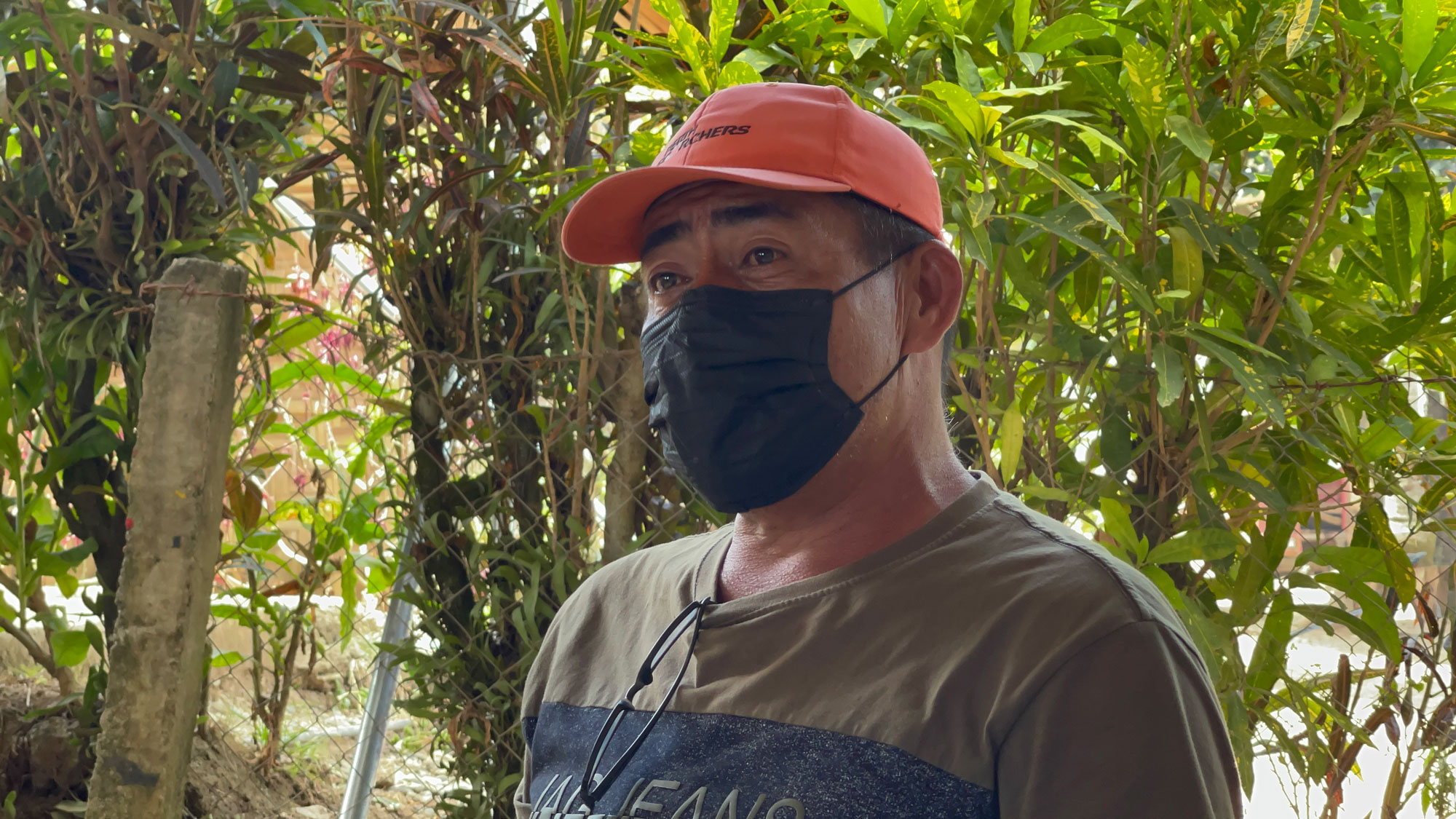 As Medardo narrated, the radio critics claimed that no truck will ever pass through that portion of road as the parts leading to and past the concretized portion are too rugged. Critics further claimed that concrete portions of the road will just be used as drying beds for the barangay's produce.
"Kasi nga ang report ng radyo, bakit daw doon pa nag propose, eh napakahirap ng area, gagamitin lang para bilaran ng mais, hindi daw madadaanan ng truck." (Because according to the radio reports, ) Medardo noted.
Notwithstanding these remarks, the community members of Brgy. San Roque remained steadfast in pursuing the subproject.
"Pero hindi nila alam na darating ang panahon na ang barangay, may 20% development fund na gagamitin din para ipaayos ang kalsada." (What they didn't know is that the time will come when the barangay will have a 20% development fund that will be used to further improve other portions of that road.) Added Medardo.
As it turned out, the 300-meter concrete road constructed through KALAHI-CIDSS was just the first phase of the community's vision for their barangay. The development fund allocation of their barangay, which is 20% of the barangay's budget allocation, was dedicated to paving with limestone the portions leading to and beyond the concrete segment of the road. While this was a rudimentary fix, it nevertheless eased the transport of goods to and from Brgy. San Roque.
In 2022, Brgy. San Roque's proposal to extend the concrete portion of the road was prioritized under the KALAHI-CIDSS National Community-Driven Development Program Additional Financing (NCDDP-AF).
Community members voted to construct an additional 25 meters of concrete road to further improve the movement not only of goods but also of the residents themselves.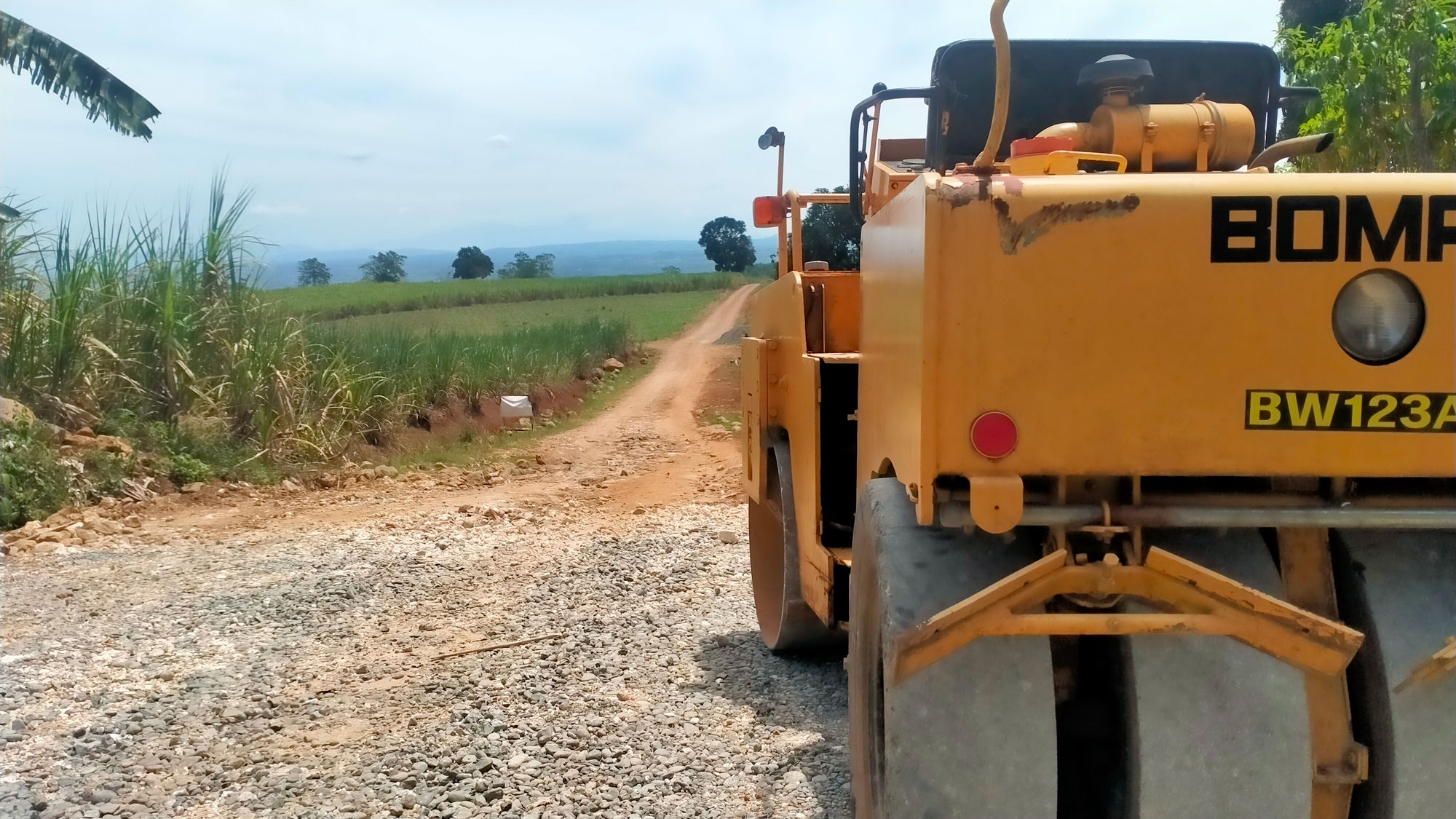 "Ang priority project talaga namin ay kalsada. Dahil sa napakahirap na dinanas namin sa mga nakalipas na panahon. Nahihirapan kaming ilabas ang aming mga produkto. Tubo, Mais. Dati, kabayo lang ang kumakarga niyan hanggang sa Brgy. Pualas. Pero ngayon, dahil din sa mga proyekto ng KALAHI, malaki ang aming pasasalamat dahil truck na talaga ang maghahakot. Ang mga taga rito sa amin, bumili na rin ng mga truck para kargahan sa kanilang mga produkto." (Our priority project is roads. This is because of the difficulties we've experienced in the past. We struggled to transport our produce, mainly sugarcane and corn, out of the barangay. Before, we can only use horses to transport our produce to Brgy. Pualas. But now, because of the KALAHI-CIDSS subprojects, we are thankful that we can now use trucks to haul our produce. The residents here have even bought trucks to haul their products.) Shared Medardo.
Brgy. San Roque is once again a hot topic for the local radio stations. However, instead of criticisms, they now gather praise.
"Nung na accomplish na, na implement na ang 20% na development fund ng barangay, nabago rin ang pananaw ng mga nasa radyo." (When we implemented and accomplished the road from the 20% barangay development fund, the perspective of the radio anchors changed.) Noted Medardo.
He ended by sharing that "nadinig na naman namin ang mga kumento nila na maganda na raw. Nagbago ulit. Dati panay ang puna, ngayon, mga paghanga na." (We once again heard their comments that it's now beautiful. They've changed. Before, it's all criticism. Now, it's admiration.)